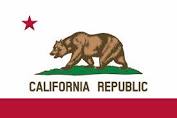 New Employment Laws in California
New Employment Laws Provide Help for Unpaid Interns
2015 brought new employment laws to California.  Notably, the legislature amended the California Fair Employment and Housing Act to extend workplace protections against discrimination and harassment to unpaid interns. California's new law now ensures that unpaid interns are protected against unlawful harassment and discrimination in the workplace as of January 1, 2015.  This includes protection against harassment and discrimination based on sex, gender, sexual orientation, gender identity, race, religion, disability, and other protected categories.  The new employment law provides that harassment or discrimination against any person in the selection, termination, training, or other terms or treatment of that person in an "an unpaid internship, or another limited duration program to provide unpaid work experience for that person" is "unlawful" if based on one of the identified protected bases under existing law.  Prior to this law, unpaid interns apparently had no civil right to be free from such mistreatment while working.
Additionally, FEHA was amended to expand protections against discrimination based on  national origin.
New Employment Laws Provide Paid Leave to Sick Workers
A new California law requires employers to provide full time employees, as well as some part-time and temporary employees, at least three paid sick days each year.
Check back here for future updates on new employment laws.
https://nosexualharassment.com/wp-content/uploads/2015/01/nosexualharassment.png
0
0
Jason Oliver
https://nosexualharassment.com/wp-content/uploads/2015/01/nosexualharassment.png
Jason Oliver
2015-02-13 04:00:40
2019-12-18 08:09:35
New Employment Laws